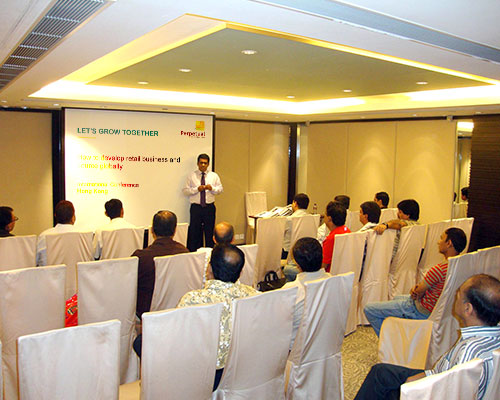 Brand Culture Training
In a world where every move you make is monitored, your brand culture is a vital aspect of your company.
Most brand conscious organizations must understand the importance of developing a strong internal brand culture before communicating their value to the outside world. Enforcing fabricated brand publicity together an external brand image will no longer work, people are social and with access to information at their fingertips, your consumers want to know your brand inside and out. Putting brand culture first and making it matter are the main challenges consultant has to take into consideration when aiming for a successful brand building strategy from within. It is rightly said, "your future depends on many things, but mostly on you." ~ Frank Tyger
Brand culture training involves all department and people from all levels of organization. Usually training is translated from top to bottom level in hierarchy to ensure commitment from all involved. We at Perpetual adopt tailor-made strategy and follow time-tested agenda as described below:
Develop the vision
Make actionable plan to enforce mission towards common vision
Involve all and march towards positive accordance for organization's vision and mission
Set the specific training program department wise and make them prepare for standardized brand value communication
Preparing special modules for specific needs of organization
Following are classic examples of great brand culture, communicated well inside as well as outside.
Google
Facebook
Southwest Airlines
Zappos
TATA Group
Oberoi Group of Hotels
Godrej Group
American Express Cards
Starbucks Coffee